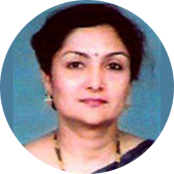 Mrs. Alka Bangur
Managing Director
---
Mrs. Alka Bangur has been associated with the Company since 1993. She was appointed as Managing Director of the Company with effect from 17th September 1993 and has been holding that position till date. She has got over 19 years of experience in the management and administration of the company.
She holds Masters Degree in English, Hindi and Business Administration. She holds directorship in Maharaja Shree Umaid Mills Limited, Marwar Textiles Agency Private Limited and Apurva Export Private Limited.
She has been conferred upon various awards from time to time. She is also the President of Calcutta Chamber of Commerce and Committee Member of Bharat Chamber of Commerce.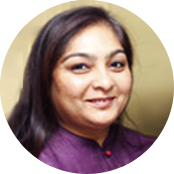 Sheetal Bangur
Director
---
Ms. Sheetal Bangur, a post graduate in Commerce & Business Administration is currently the Managing Partner to Soul Beauty and Wellness Centre LLP and serves as a Director to Navjyoti Commodity Management Services Limited, Samay Books Ltd., Swadeshi Commercial Co. Ltd., Apurva Export Pvt Ltd., and The Marwar Textile Agency Pvt Ltd., and also Managing Committee Member of Mugneeram Ramcoowar Bangur Charitable & Religious Co. She also served as Executive Director of Andhra Pradesh Paper Mills Ltd. from 2002 to 2011.
In 2003, Sheetal became a member of global organization called Young Entrepreneurs Organization and in 2006 became a board member of the organization's Hyderabad Chapter. Displaying her commitment, she carried on to become the President of the Hyderabad Chapter in 2011.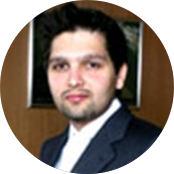 Shreeyash Bangur
Director
---
Shreeyash an MSc in Engineering Business Management from the Warwick Manufacturing Group has worked with PWC in the Global Risk Management Services Division and with E&Y in the Risk and Business Solutions Division.
He served as Director at The Andhra Pradesh Paper Mills Ltd and played a vital role in divesting the company to International Paper, USA in 2012. Currently, he works as Director at The LNB Group managing the Business Development, Investor Relations, Global M&A and Corporate Communication functions.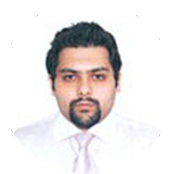 Yogesh Bangur
Director
---
Young and energetic leader with academic background of Master in Programme and Project Management and Bachelors with Specialisation in Finance from The University of Warwick. has handled multiple market / financial researches for diverse industries.
Capability to build team and handle the timelines using latest technological developments for value creation through a collaborative, environment friendly approach are his instincts to build the Organisation. Part of the Change Management Team of the Group, he spearheads Corporate strategy formulation and implementation.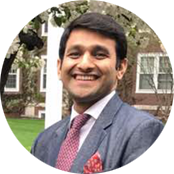 Amit Mehta
Director
---
Amit is a qualified Chartered Accountant, M.Com besides being a member of various professional bodies like the Associate of Certified Treasury Managers (USA), Association of Corporate Advisers and Secretaries, Institute of Internal Auditors (USA). He is alumni of the Harvard Business School, Boston and St. Xavier's College, Kolkata.
He has been associated with the LNB Group in various capacities for more than a decade. He plays a vital role in its business and group strategy and helps the various business CEOs and their teams. Apart from being a Director at the Group level, he also heads the Family Office.
He has earlier worked at the Tata Group.
Amit has the unique distinction of being one of the youngest in the entire Tata Group to have successfully completed the Business Excellence Leadership Program (BELP) thereby becoming qualified as an external Assessor of the Tata Business Excellence Model (TBEM) - an adaptation of the renowned Malcolm Baldrige Model. He was also nominated as the FIBRES Champion (Fact & Information Based Reverse Engineering of Strategy) during his stint at Tatas.
He has served on the Committee(s) of industry and professional bodies like FICCI, Institute of Chartered Accountants of India, etc. in various capacities from time to time.He is a member of Angel networks and has been involved in investments into new venture and start ups.