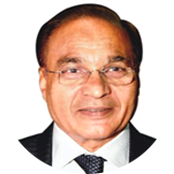 Mr. L.N.Bangur
Chairman
---
Mr. L.N.Bangur has been associated with the Company since April 1988 as the Chairman. He has a long and varied experience in various industries like plantations, paper and textiles apart from trading and investment activities. He holds a Bachelors Degree in Commerce.
He is the Chairman and Managing Director of Maharaja Shree Umaid Mills Limited. He holds directorship in MSUM Texfab Ltd., IOTA Mtech (P) Ltd, Peria Karamalai Tea (India) Limited, Sidhidata Tradecom (P) Limited, M.B.Commercial Company Limited, Amalgamated Company Limited, Placid Limited, The Kishore Trading Company Limited, Sri Krishna Agency Limited, The Swadeshi Commercial Co.Limited, The General Investment Company Limited, and Samay Books Limited.
He is also an active committee member of Federation of Indian Chamber of Commerce and Industry.